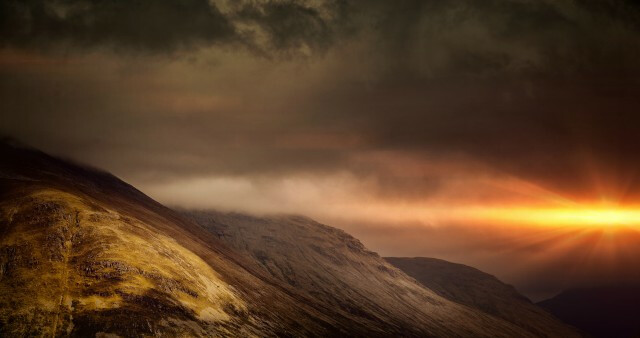 [9] But you are a chosen race, a royal priesthood, a holy nation, a people for his own possession, that you may proclaim the excellencies of him who called you out of darkness into his marvelous light. (1 Pet 2:9 ESV)
The Apostle Peter's first letter is a strong exhortation to a group of believers who have found themselves in the middle of the fiery trial due to their faith (1 Pet. 4:12). Peter, through the inspiration of the Holy Spirit, sets out to encourage those who have encountered difficulty by showing them the living hope found in our Lord Jesus Christ (1:3). This first letter from the Apostle Peter brings ultimate hope into focus like a blazing fire in a dark room and calls us to live a life by following in Jesus' footsteps.
In the first chapter, Apostle Peter has appealed to his audience by explaining God's choosing of them (1 Pet. 1:1-5) and the promise of their refinement through various trials (1:6-9). Peter then moves on to identify their calling as a people set apart. He tells them to prepare their minds for action by setting their hope fully on the future grace at the revelation of Jesus Christ (1:13). After this exhortation, the Apostle Peter gives these first century believers and us today the reason to live this way. He does it in chapter 2 verse 9 by pointing out their identity and purpose.
Peter writes that a believer's identity is one of a chose race, a royal priesthood, a holy nation, a people of God's possession. For the believer in time of difficulty, this gives great hope; not because of the who we are, but rather who we belong to. You see we are God's possession. We are held by the triune-God who cannot be stopped no matter what the circumstance. We have a Heavenly Father who is not intimidated by any event or enemy but rather stands sovereign over it all.
We have been set apart not only from something but also set apart for something. We who were once not a people are now a people created for the purpose of proclaiming of the excellencies of our owner. We are called to be salt and light to a dark and decaying world. When Jesus experienced the ultimate darkness on the cross, He purchased our identity and purpose. We are called now to walk in the footsteps of the one who endured the greatest trail of death and rose so that we may have a living hope and proclaim it to the nations.
Written by Pastor Rick Bartek