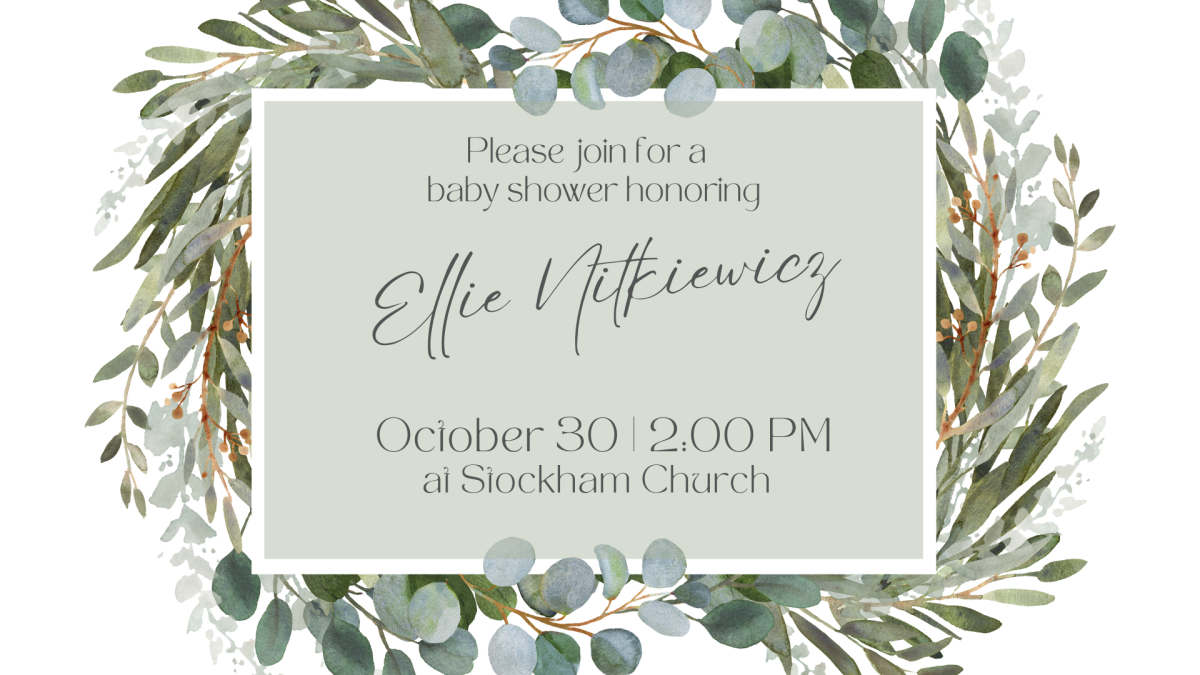 Sunday, October 30, 2022, 2:00 PM - 4:00 PM
All ladies are invited to help us celebrate the baby shower of Ellie Nitkiewicz! Please note - the gender will be a surprise and they plan to cloth diaper.
The shower is hosted by Kelsey McClure, Keri Hastings, Amanda Kinney, Sandy Kliewer, and Kelly Schelkopf.