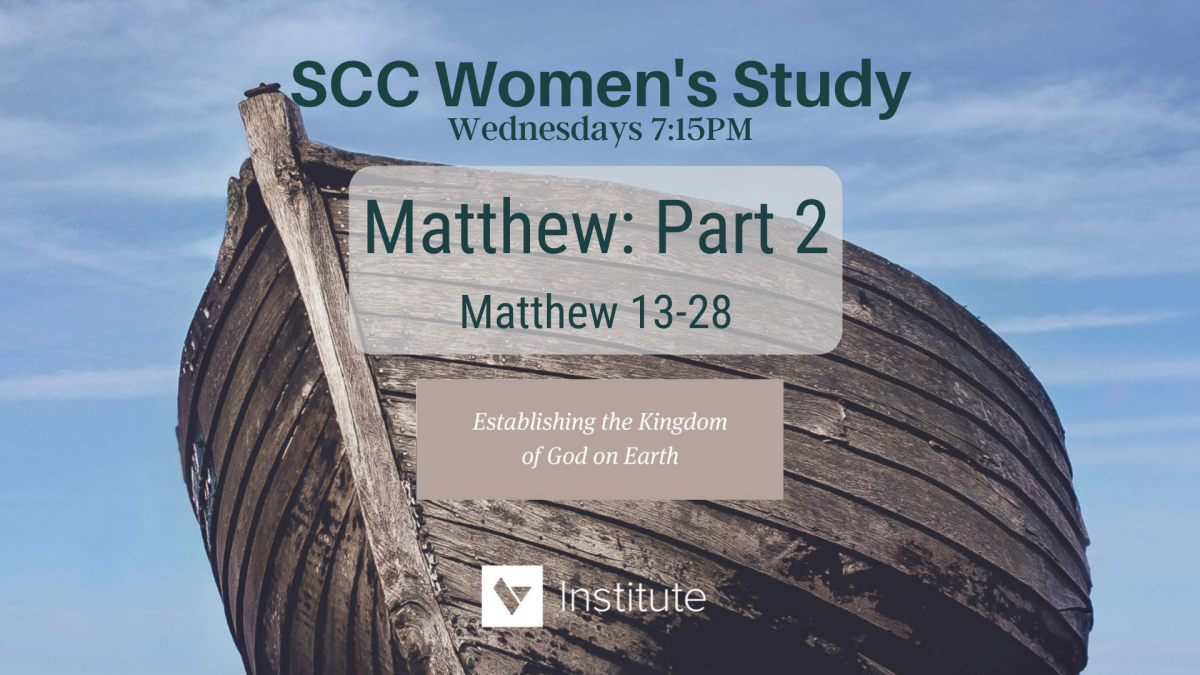 Every Wednesday, from 01/13/2021 to 04/14/2021, 7:15 PM - 8:15 PM
This 11-week study, Matthew Part 2, will begin January 13. It walks through chapters 13-28, covering the rejection of Christ, the triumphal entry, crucifixion & resurrection. The materials will be from The Village Church and teaching videos by Jen Wilkin. The women will meet at Stockham Community Church on Wednesday nights at 7:15 PM in the Youth Group Room.
See Sandy Kliewer for more information.