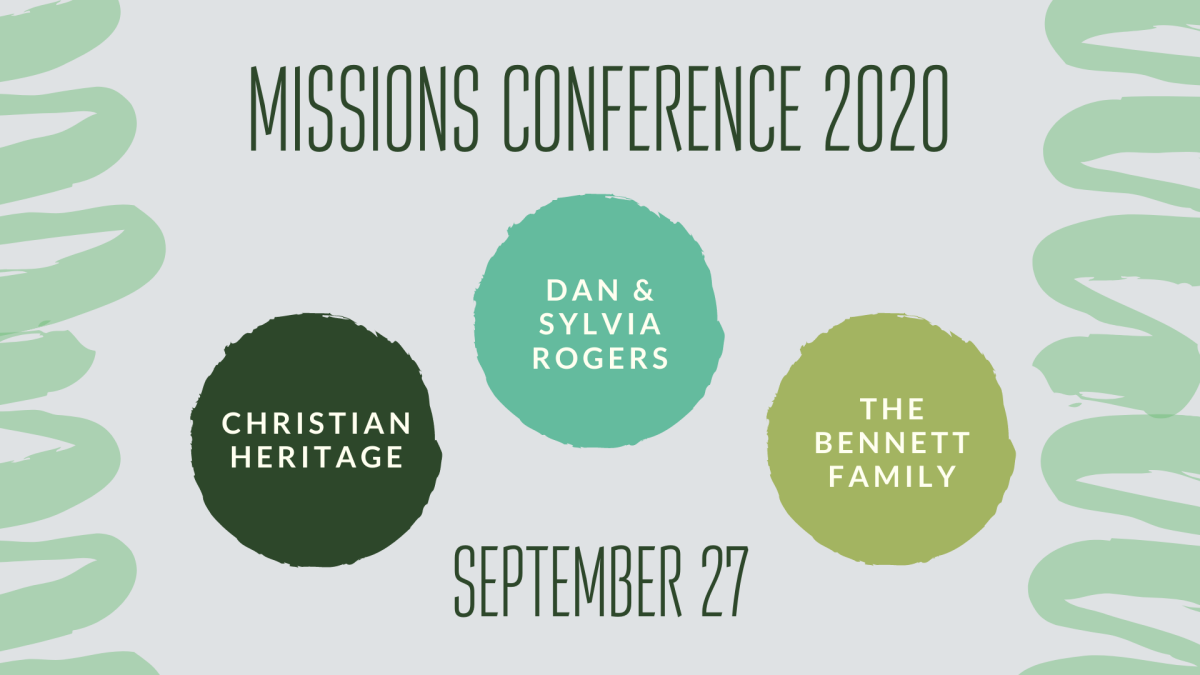 Sunday, September 27, 2020
"God speaks every language"
Come hear about our Missions program and how your offering and prayers are impacting the world! We'll be hearing from Dan & Sylvia Rogers with Mission Aviation Fellowship, Stacey Bingham with Christian Heritage, and the Bennett family!
Sunday School - 9:30 AM
Jr High-Adults will meet in the Fellowship Hall with Stacy Bingham from Christian Heritage. The children will meet in the basement Adult SS Classroom with Sylvia Rogers from Mission Aviation Fellowship.
Worship Gathering - 10:30 AM
There will be a short presentation from Stacy Bingham about Christian Heritage. Dan & Sylvia Rogers will bring the message as they share about their ministry with Mission Aviation Fellowship.
Music & Interviews (and Ice Cream!) - 5:30-7:00 PM
Music by Gary & Brenda Bennett family, as well as a ministry update on their work with Village Missions in Red Cloud, NE. There will also be informal interviews with them and Dan & Sylvia Rogers to give us a deeper insight to their hearts and lives. Following the service, ice cream will be served by the Youth Group.
"You are worthy to take the scroll and break its seals and open it. For you were slaughtered, and your blood has ransomed people for God from EVERY TRIBE & LANGUAGE & PEOPLE & NATION." Revelation 5:9