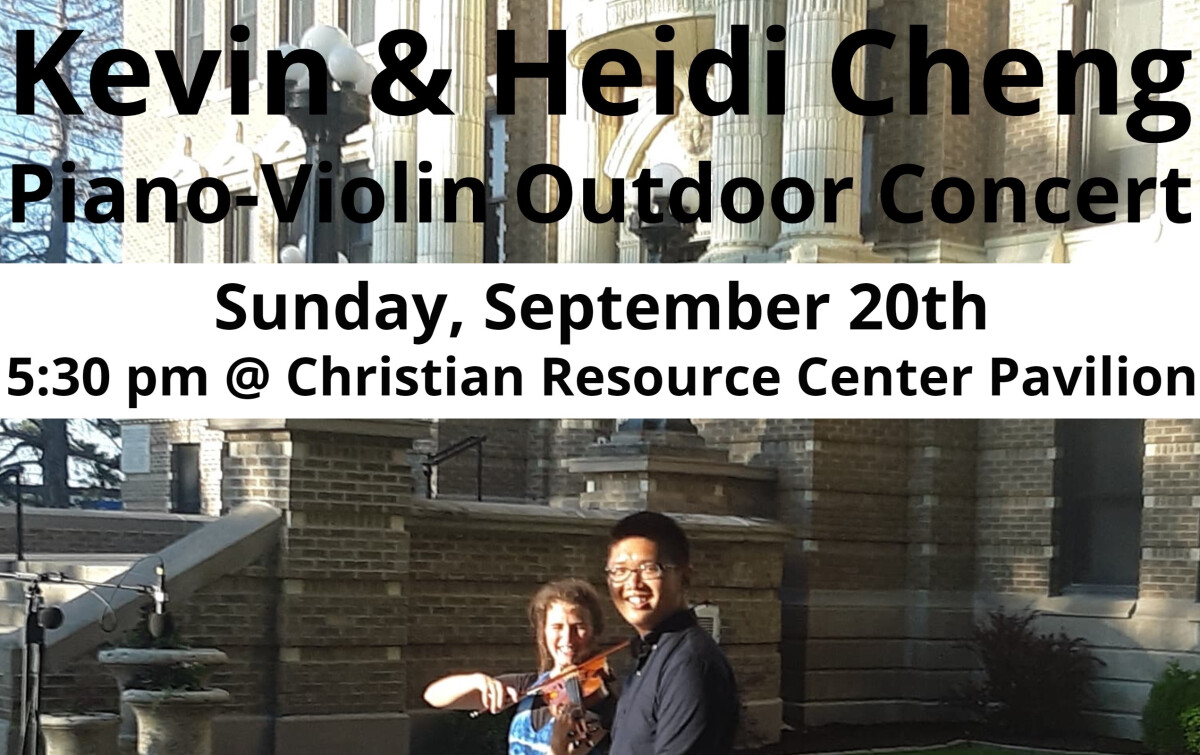 Sunday, September 20, 2020, 5:30 PM - 7:00 PM
Kevin & Heidi Cheng will be performing at the Hilltop Pavilion at CRC. They will be featuring sacred, bluegrass gospel, and classical music. Bring a sack supper and enjoy a picnic. Free will donation!
Find them on Youtube and Facebook - "Kevin & Heidi Cheng"